Application in the De-dusting fan before the primary smelting furnace
Summary
A Guangxi metallurgical Co., Ltd. has set a new factory in Gongche town, Fangchenggang city, for the project of 2*1600m³capacity primary smelting furnace. The production process of furnace is feeding (scrap steel, iron melt), blowing, steel tapping and deslagging step with constant circulation. The blowing step need high speed running of fan, next steps of steel tapping and deslagging need low speed running of fan, the feeding step again need high speed running of fan due to the large dust. So there is a huge energy saving potential if we can use Drive to adjusting the running speed of fans.
The attached scene pictures are ISTECH MV VFD match with #5 and #6 de-dusting fan before the primary smelting furnace for this project.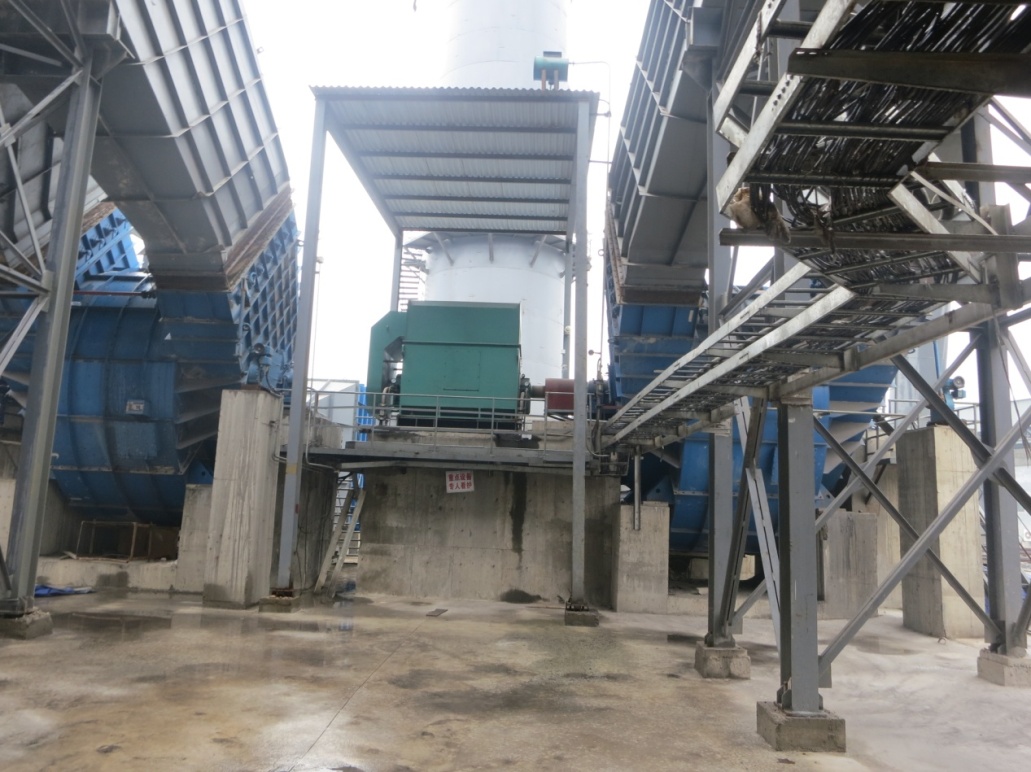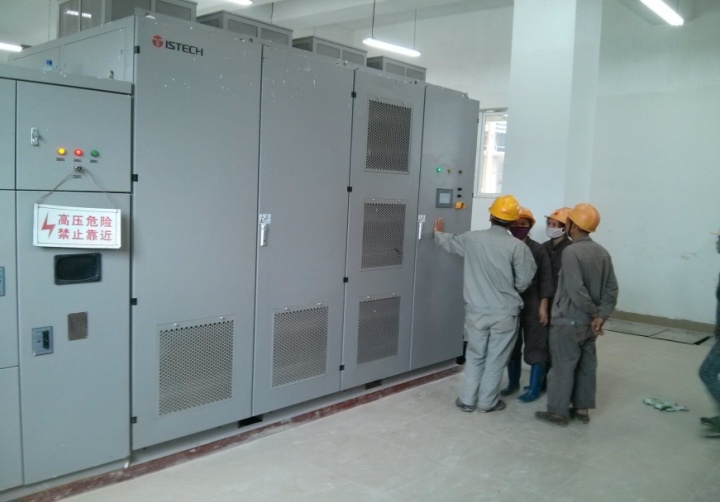 Application
The Drive is installed beside furnace with function of remote control. The operator can adjusts the running speed of fan in different smelting cycle by remote control.
When VFD in the full load operation, the heat capacity is about 4% of the full load power, so the maximum heat capacity reach to 64kW. Dust pollution is very serious in the steel plant, if adopts the forced cooling in the air of surrounding environment, will block the air intake filter screen of VFD in a short time.VFD will easy to be damaged due to the high internal temperature. In order to meet the requirements of the VFD operating environment and temperature, the site uses two 10P industrial air conditioning to cooling.
Benefit analysis
1) Reduce power consumption, save energy
2) Instead of the motor soft start, the starting current is less than the rated current, The starting is more smooth;
3) Reduce the maintenance of the equipments, save the manpower and material resources
4) Improve the working condition of equipment, extend the service life
5) Power factor is increased from 0.8 to 0.95, which not only saves the power factor compensation device, but also reduces the circuit loss.